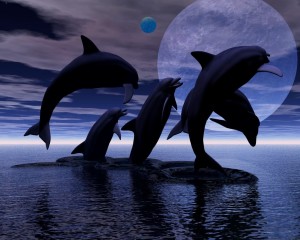 There is a DIVINE Cosmic Order Orchestrated Organically by the Spirit Counsel.

Synchronicity pertains to the Law of Unity. Everything is linked: past, present, future.

Okay maybe that's too much of a New Age-y wording, but it feels so appropriate for this post.

So Do You want synchronicities in your life?

Then BELIEVE in them.
Feel them intensely in your Spirit… as the Secret is to be Consciously Aware.

So let me share one of many mind blowing 'synchronicity' story.

Some of you know that I hold these powerful Moon Transmissions – very healing, very insightful.

So I am preparing for a New Moon Transmission that happened to be also a Solar Eclipse and very close to Grand Cross Cosmic Event, very powerful energetic time in the Cosmic Zone.

The door bell rings and someone at the door asks me to sign for a package. The package was from Lara, customer/client that I have never met but I feel very connected to her, she feels to me like a sister from the same soul tribe. Lara loves my work and she would send once in a while some tokens of appreciation like many other customer/clients that I actually consider friends.

Lara knew my birthday was coming up and she wanted to send me a gift. It is an amazing story that happened perfectly according to cosmic orchestration.

So she asked her Spirit Guides and Guardian Angels to choose a birthday gift for me, a blessing that would be from the Spirit Realm which would have meaning for my soul. Few days passed and she forgot about her intention, but the Spirit World did not.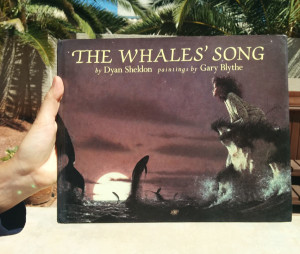 They chose a Book from Children's section with text accompanied by beautiful illustrations, as oil paintings.

The book is titled: "The Whale's Song".

Wow!

*** Whales are my mentors, teachers and dearest friends as well as one of my power animals- totems.
When Lara opened the book the first word she read was my name: "Lilly"!!!


This is what Lara wrote on April 22 on Earths Day:
"… and to my utter amazement I discovered… the story about a little girl named Lilly whose heart was so open, pure and vast mirroring the Ocean's, would listen silently with deep loving trust for the songs of the whales… and as she left gifts from her heart for the whales each moonlit night… (like) a perfect shell, a flower, the whales came back and sang to her…

So while reading about your birthday blessings of the Nautilus shell, I was blown away too by the parallel of this other Ocean bearing birthday gift from Spirit to you as well. "

In the Book Lilly's grandmother reads the Whale story in a very positive, poetic and beautiful language while her uncle interferes with the magic by saying that whales are used for meat and fat, and not to waste time in stories. But Lilly continues to dream and one night she wakes up and sees and hears whales calling her name : "Lilly, Lilly"

Now that made me cry, and still does…

The universe is talking to you and me, to all of us. Are you listening?

When we listen we find ourselves right in the very middle of Synchronistic Events. And that is SUPER cool!!!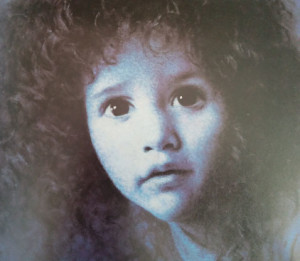 *** As I looked at the oil painting illustration in the book, they took me back in time when I was little. The little Lilly in the book looks like me and my sister when we were little. ~ (Painting by Gary Blythe)

*** My Love for whales and their songs is infinite and the gifts that I have offered in the past (orgone and shells) made them sang for me. I remembered listening to their songs while I was scuba diving underwater in Hawaii… Absolute magic!

*** And to mention the perfect shell, for my birthday this year: The Nautilus.
Whales invited me this year to spend time with them in Hawaii for my birthday. Instead I chose to go to Fiji on an off the grid secluded Island where I received a gift for my birthday after asking Spirit for a blessings. The gift, a Nautilus shell  – was brought by a squid from the depths of the Ocean and given to a man to deliver to me.

Now the powerful shell Nautilus (Golden Mean) together with the Whales are coming from the Depths of the Ocean in these meaningful times to share with us wisdom from the ancient times in the midst of chaotic, unstable times on the Surface.


The Whales are the wisdom Keepers of the planet and they vowed to maintain Peace on Earth. But they cannot do the work for us, we need to also roll our sleeves and do the work.

More spiritual, individual work, more prayers, more ceremonies of purification for our Earth Mother, More heart opening, more forgiveness, more heart and love activism, more and more and more… We can find MANY ways to stay calm and help the Whales to Sing the Song Of Peace to us, to Gaia, to the Cosmos. No excuses. We are asked to do 'DA WORK'. And So be it…

Isn't magic how Spirit blesses us when we are open and on purpose on the path?

…so the Secret my friend is to be Consciously Aware…
Blessings,
Lilly as Natures Blessings

Related Article:
The Nautilus, Whales, and Messages from Past Lives… coming soon
May we suggest: