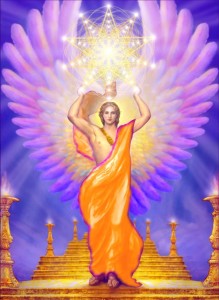 A lot is happening in the Cosmos as we end the cycle 9. (2016)

Numerous earthquakes, terrorist attacks, accidents and all the unfortunate events.
There is a Massive Transformation, huge Awakening going on.
300 earthquakes of magnitude 5 or above on Richter scale happened in 9 days!!!
Mother Earth is shaking and it shakes our believe systems, our truth.
This is Big!
This is a wakeup call!

It is the end game for corruption, lies and deceit.
It is the new beginning of truth, integrity, prosperity, health and love.

It is time to embrace Unity, to be compassionate, to be Love, to forgive.
It is time to stop dwelling too much into the 'death energy' and focus on celebrating life and being nice to each other.

Do not feed fears, specially fear of death.
Intensify prayers.

The entire day yesterday I felt the entire Earth Moving, shaking. I felt every single tremor on Earth energetically.
My heart was racing.
I asked Spirit to help me slow down. Deep belly breaths and prayers…
I received the message: the entire world is purging right now and this new profound layer of heart opening is necessary.
It requires us to be present, to be in the heart.

Our heart chakra is opening even deeper.

New Moon in Capricorn invites us to open our hearts.
We are required to release, let go, and move on.

Stop holding onto things that are not serving you well.

Let go, let go, let go and then let God.
It is time. The signs are everywhere!
So many people died in the 9 year (2016).

Celebrity's death is the main subject these days.
Many of them died of heart attacks. Another heart message here.
Send a blessing a prayer to their soul but don't take it too personally.

After all the cycle/era of gurus and celebrity worshiping is dying.

We are the gurus, our Spirit is the Guru, our breathe is the teacher.
No I am not saying not to have teachers or even gurus or love celebrities.
But stop putting them on the pedestal as they will fall eventually and then you suffer.
Find your own power, don't give it away to others.
Never ever give your heart away, it takes lifetimes to get it back.

Dark side wants you miserable, distracted, unhappy, depressed.
Do the opposite.
Raise your vibes: Laugh, Smile, Exercise, Dance, GIVE, make love. Be the Light.

Archangel Uriel
Uriel the messenger of divine wisdom is the archangel whose name means "God is my light "and is known for his wisdom.

Archangel Uriel is a teaching archangel.

He is associated with earthquakes, volcanoes and storms and considered an archangel of salvation.

He is a wise protector and keeper of the sacred mysteries, and the world of magic.
Invoke Uriel to help you transform all negative vibes into spiritual awareness and positivism.

In Unity,
Lilly

Spiritual Tool:
The Loop of Awareness with Archangels Empowerment

Related Articles:
Earthquakes, Stars and Labyrinths: Spiritual Work to release tension in the world
May we suggest: