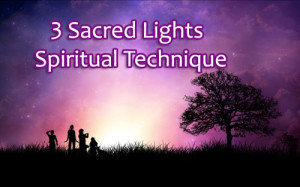 Don't Miss Out
This technique is for the "Highly Sensitive Person, Empath, Intuitive, Introvert, Healer, Light Worker or anyone on the Spiritual Path who is affected by Symptoms of Spiritual Awakening
Many people are going through intense personal changes in their lives which lead to expansion in consciousness.
Massive shift in global consciousness happens because of individual awakening.
When you are fully awakened and fully present, others will glimpse that light of consciousness…
Your presence, actions and behavior speak louder than any words you chose.
Although Spiritual Awakening/The Shift is a beautiful process, it can be painful at times. Ouchy!

It can be quite challenging or even deceiving. This process cannot be analyzed with the intellectual mind but can be felt by an opened heart.
That is why clearing, cleansing, empowering, strengthening, awakening your chakras is an extremely important process…
As many sensitive and empathic people out there I have suffered tremendously during my Spiritual Awakening.
I have asked Spirit to help me, to ease up my emotional pain and help with gentle awakening.
The 3 Sacred Lights Spiritual Technique is the result and answer from Spirit.
…and it helped me tremendously. Thank you Spirit!
Other people used it and reported great results.
It is PowerHouse in the Spirit Realm and manifests in the physical in such graceful ways.

Now it is part of my daily practice and hope it will also be part of your daily Practice.
The Technique includes:

3 Sacred Lights Spiritual Technique Audio


3 Sacred Lights Spiritual Technique Audio: Fast Version (5 min)


Why, How, When to Use this Technique
Benefits of this Technique
clear any overwhelming or negative residue in your chakras so you awaken, activate, balance and empower your chakra system

clear all the chakras from unnecessary information and negative sluggish frequencies

empower, strengthen, boost your chakras rapidly with high frequencies

radiate and become the most powerful vibrations in the Universe

ultimately feel clear in your thoughts, feel good and better then before
The Technique is simple, everyone can do it and it is very effective.
It works on subconscious, cellular memory, DNA, history, ancestral, soul levels. 
 What people are saying…
I am liking the new me so far!
"Hi Lilly!
The 3 sacred lights are doing well for me. I've already started seeing changes in myself. Meditation these past weeks has allowed me to be able to feel deeper and clearer so I can identify emotions that aren't in alignment with my higher self, and correct them immediately. It feels like all the different avenues that have been delivered to me are finally all coming together as one and making life a lot easier when I need it the most!
Meditation is causing patience and calm reactions like never before.
Yes, it is working amazingly! And it couldn't have come to me at a better time.
I am liking the new me so far!
Exciting times Lilly!
Love, ~Jamie S."


Get the 3 Sacred Lights Spiritual Technique HERE