Attention: Sovereign Spirits

Download this 'contract cancellation' to find peace of Mind
From: Lilly Natures Blessings
This evil contract cancellation intuitive insight came during a channeling session.
During this session a lady spiritual guide handed us "pen and paper" to cancel all evil/man-made contracts we have signed in this life or previous lives.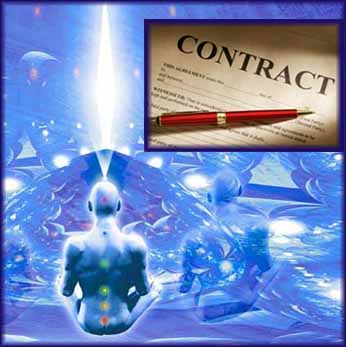 "How this Contract Helps You Get Rid of Unwanted Energies

helps to protect against harmful unseen energies
reclaims sovereignty over psychical body, subtle bodies, aura
blocks intrusive vibrations
empowers your mind and energetic field
helps to listen to God's and intuitive guidance
connects you with your true self
brings peace of mind
"This Contract has worked for many people Like You and Me"
One of my customers recently told me:
"Dear Lilly, I wanted to tell you, I came across the cancelling evil contracts agreement and I was very attracted to it.
Finally I read it as if I was committing to it and, to my astonishment some strange and very unpleasant heaviness that had been on my spirit 'lifted' off and has stayed off… what was that? I have since printed and signed it. Thank you for making it available. ~ L.C."".
Please give me your feedback about how this helped you on my blog.
To get access to the downloadable cancellation contract, right now, click the button below:
Blessings and Peace,

Lilly Natures Blessings