Psychic Spirit In You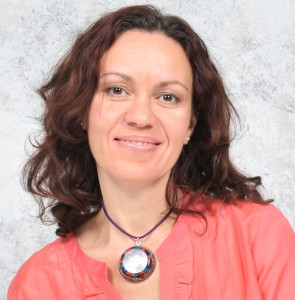 Namaste,
I am Lilly Nature Blessings.
PASSION is what many people are missing in their lives.
I am passionate to see people transform their lives, expand and learn about their spiritual essence.
Helping connect with the "inner psychic" makes life a MIRACLE.
For many years I helped to empower thousands of people to get in touch with their inner psychic spirit in order to heal, grow, play, expand, succeed and open their true psychic spiritual nature.
In this blog you will find a lot of Psychic Spiritual and Healing insight that comes straight from the Spirit World.

Spend some time, digest the information and play with it.
Since I was a child I have used my psychic gifts to find ways to heal, know the truth, grow and succeed in many areas of my life.
I have worked and studied with different energy healers and shamans. Together with my husband, we've traveled to mystical, spiritual and sacred places on Earth, meeting, learning and receiving empowerments from holy people, spiritual teachers, lamas, shamans, medicine men and women, energy healers, tantric priests.
To help people in all areas of their lives, I use different intuitive/psychic approaches and techniques that came straight from the Source or learned along my path. Some of the many techniques used: spiritual, psychic and intuitive healing, spirit of the gems, crystals healing, plant healing, shamanic healing, sound and chanting healing, angelic healing and counseling.
Yoga, Meditation and Martial Arts helped me to master my mind, so I can help others do the same.
Using my abilities to sense or "see" where the problems are in the physical and subtle bodies, I work on balancing the chakras, cleaning and energizing the aura, removing negative entities, curses, implants, negative believe systems and patterns.
Have a Blessed Journey