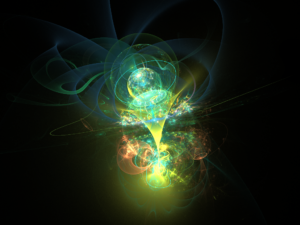 If you are a light worker, sensitive, starseed, indigo, crystal, which works continuously with light you could easily get attacked by the dark side.
When do they attack?
All the time, specially during the night in our dreams.
This is not something to be ashamed of or feel guilty.
We need to learn to be aware of the dark ones who pretend to be light, learn to discern and become responsible.
When I get attacked in my dreams (not often though) is when I am not grounded and I don't wear my feet chakra balancers.
The last pair of feet chakra balancers I have gifted them in one of my last gifting missions. (i strategically place orgone gifts at sacred locations or places of energy that need awakening).
Last night in my dream I got attacked by some weird entities and tried to get out of the situation.
I tried to scream but it was very hard, almost impossible. A very weak noise would come out of my throat.
However I insisted as I knew that if I make noise I would come out of the dream.
Have you ever had a dream when you are conscious that you are dreaming?
My partner woke me up asking if I had a bad dream.
I said "don't worry I am okay". I said a prayer and thanked him for waking me up.
Next time I will wear my feet chakra balancers, I said.
They are amazing protectors, specially during night when we are more vulnerable to attacks.
If you don't have yours invest in them.
So I am sharing 2 powerful tips to come out of a nightmare or when you get attacked during sleep.
1. Ground yourself ( feet chakra balancers, grounding mediations, walk barefoot during the day)
2. Be aware that you can change the outcome of your dream.
If you are aware you will remember this during your dream.
So how can you change the outcome?
By waking up.
How do you do that?
In your dream try to make noise like I did, try to move a finger, hand, leg, neck, etc. You will wake up.
Why grounding through feet is so important?
When we are grounded/earthed we develop a protective filed around feet that will block intrusion of unwanted energies (entities).
We draw energy from earth into our chakra system through feet chakras.
Feet chakras are not only the main centers of vitality and grounding they are also centers of detoxification as energy travels from upper chakras to lower chakras and then down into the earth where energy is being recycled. An imbalanced (blocked) foot chakra will affect people negatively and can become portals of psychic attacks, in particular earthbound spirits.
Sweet and safe dreams.
Lilly
May we suggest:
| | | | |
| --- | --- | --- | --- |
| | | | |
| Confidence Orgone Pendant | | | |