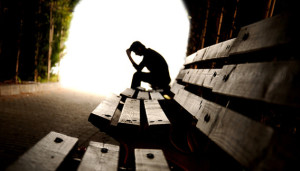 I saw this question today:
"I've noticed that most of the people that are more evolved spiritually have some kind of illness or disorder, or as well, suffered more in life. They also are the ones who understand others better and are kinder than average. Why so much suffering?" from a group on facebook, so I decided to answer.

I see suffering and illnesses more and more everyday amongst spiritual evolved people.
I am also a living testimonial as well.
I have gone through 4 major near death experiences and I learned quite a lot and at the same time I feel like I know nothing. My first close to death experience was early in my twenties, when I was diagnosed with meningitis and sent home to basically die. An energy healer helped me with chakra alignment, high positive vibrations and removal of negative stuff from my energy field. I was perfectly healed in about 40 minutes.

As Spiritual suffering, pain and illnesses are the result of more than one reasons, I will share a few.


Chakra Misalignment (favoring upper chakras over lower chakras)
You would ask: How in the world this could be true, as Spiritual people know about chakras balancing and alignment.
Well Yes and No.
Intellectually we know it but when it's time to put this into practice we lack awareness for some reason.

Most of the suffering spiritually evolved people operate mostly from the upper chakras (crown, third eye) and that can overpower the lower chakras, that leading to chakra misalignment.
People who function from upper chakras are usually suffering from depression. There is too much energy in the head area, upper chakras working way harder and not letting the lower chakras balance the entire chakra system.
It is a matter of misalignment.

We are spiritual beings who experience human form but also humans who experience spirituality. We need to be aware of both concepts as I see only one being favored.

We need the great marriage of all our chakras. We need to stay connected with the Earth as well as the Heaven. We need both energies in our awareness feminine/masculine.
During my suffering, Spirit gave me the answer that I was looking for.
Grounding/Earthing, working with the feet chakras, root chakra and working on aligning all the chakras.
That's when the feet chakra balancers (orgone) extremely powerful healing tools came to me and since then I shared them with the world with amazing results.


Challenges – opportunities to grow and evolve
The more we grow the more we are presented with the challenges, specially as healers.
Shamanism is the oldest form of human spirituality.
In the shamanic tradition, shamans suffer with from strong illnesses before they become shamans.

These are challenges in life and without them we cannot really evolve.
But if don't learn from the challenges we are hit with the same lesson over and over again until we get it.

After 4 close to death experiences, I learned a tremendous lesson each and every time and gained wisdom to heal self and share with others.

But 4 were quite a lot!!!
So I asked Spirit to lessen my evolution or better yet to open myself more spirituality and psychically so I can get the message without so much pain and suffering.

Asking Spirit, Angels and Guides is a very powerful thing to do. Trusting Spirit is such a powerful healing tool.


Light Vs Darkness
Spiritual people tend to work with the light only and darkness shadow aspect is being overlooked.
That again creates an imbalance in the entire energetic system that leads to depletion of resources.

During my awakening working with shamans in Peru, I was just staying in the love and light vibes.
And when the "wounded healer "syndrome hit me I was in so much pain and hated the entire healing process.
Then the shamans told me: "the more you heighten your vibrations of light the more the dark side tries to compensate".
More astral entity psychic attacks and also physical parasites become more and more present sucking not only the life force out of us but also the nutrients in the body.

The more we acknowledge the darkness/shadow aspect of self and the world the more understating and appreciation towards the light we gain. And No I am not saying to worship darkness, no way. But understand it and be aware so it can be transmuted.


Open your heart but never give it away
Spiritually evolved people give their selves and their hearts to others unconditionally forgetting about their own love and own heart.
Native Americans say to open our heart but never give it away as it takes life times to get it back.
~ Hmmmm…
The energy of healing and love that we channel need to continuously flow freely, so we won't get depleted.
If one cannot stay in the flow, he/she becomes sick. Then it is time to retract from the spiritual practice and live a human life for a while until the batteries are recharged. Unless one is a saint or a Ghandi with a high level of understating and wisdom who can continually keep the vibration of high love flowing it is almost impossible to not get depleted.

That's when the concept of SELF LOVE comes into awareness. We need self love in order to love others. We need self healing in order to help others heal.

The bad part here is that there is an ancestral program, mostly religious, that says that self love is all about selfishness. And I am not talking about narcissistic type of love, but the true love.
That detrimental program needs to stop in order to heal and become a true spiritual being in a healthy body.

Only when you experience SELF LOVE you become ONE with all in the Existence.
Then happiness takes over, joy takes over and these are high vibrations that overcome illnesses and suffering. Joy is who we are. We just forgot how to tap into the power of the joyful child.
Wishing Health, Joy, Happy Chakras and Happy Life to ALL!
Post your comments and questions below. Let's solve this "spiritual evolution problem" together.
Lilly Natures Blessings
May we suggest:
| | | | |
| --- | --- | --- | --- |
| | | | |
| | | Protection Orgone Pendant | |