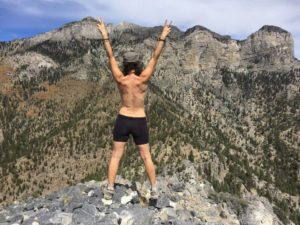 Have you heard of Shakti?

I am personally mesmerized and magnetized by this force!
 
Shakti is nothing else but the Goddess energy – that fiery energy, that passion, that Life Force which creates, that Sacred Sexuality, that Divine Goddess within.
 Shakti!!!!!

There is shakti in every man and woman. However in some people the passion is hidden or even lost. That leads to depression and illness.

When this powerful force is unleashed we become Wild beyond pure bliss, we feel empowered and ready to Create instead of compete.

I like the way Deepak Chopra describes Shakti Energy
Shakti is cosmic passion, and whenever you feel passion for anything you are expressing Shakti through yourself.


Don't let anyone steal your shakti!
Don't let anyone to tell you how is to be done.
I say Step into your Power and let that light shine magnificently for the entire world to see who you are.
Say YES to expressing yourself freely and beautifully.

Listen to that fire within.
The fire of creation and destruction of stagnant and detrimental believes.

Yes it requires TONS of courage to remove the masks of fear and say YES to Passion.
Spirit sent you here, not only to read this, but also to get Empowered with the Magnificent Energy of Shakti.
Now that's the heart passion my friend…
Close your eyes for a moment and focus on your heart.
Feel that fire igniting. Feel it burning within.
See the fire, feel the fire.
Connect with the fire.
Become the fire.
Stay in the "FIRE energy" for a few minutes…

When we have this fire going in our lives, we allow the heart to take lead and invite the soul to dance.

Fire is very healing. Yes it destroys. But it destroys the negatives in our bodies, minds and spirit.
When we lose our passion we stop leaving.

Nature takes us back where we belong. Go into the nature and celebrate your passion!

This passionate fire makes one move forward in spiritual evolution.

What I am about to share is funny.

I have a martial arts background and my passionate warrioress / shakti energy can be perceived as 'quite strong' by some people.
This happened while I was teaching a workshop on Psychic Awareness.
So during the workshop I shared a little bit about my martial arts background and how this great art helped me increase my Psychic Energy.

The very last part of the workshop I was doing some healing work on a few people while they were in a deep relaxing state. After the workshop some people came to me to share their experiences saying they loved the healing transmission at the end.
There was also a blushing woman who came to me very excited saying that not only she loved it but she was absolutely puzzled.
At first she said she imagined me approaching her with a very strong fiery shakti /warrior energy waiting for a "martial arts energetic kick" but when I touched her feet she melted in an instant.
She said the touch was incredible soft, Angels' feathers softness, 'melting butter' soft.

We laughed and gave credit and honored the Shakti Energy that run through both of us during the transmission.

 
Shakti Energy is the creative life passionate force that when it is cultivated it can touch ones heart with such gentleness that it 'melts like butter' 🙂
 

Shiv Shakti … Goddess of Power and Divine Energy.'



Everyone channels Spirit when insanely connected with Inner Passion…

So what is your Shakti whispering to you?
Leave a comment.
If you enjoyed this article send it along with some Shakti Energy to someone who needs it and subscribe to get updates from a Shakti Lover.
~Namaste
Lilly
 

May we suggest: