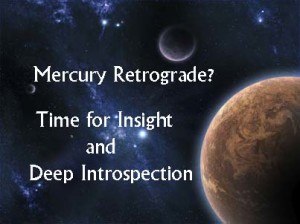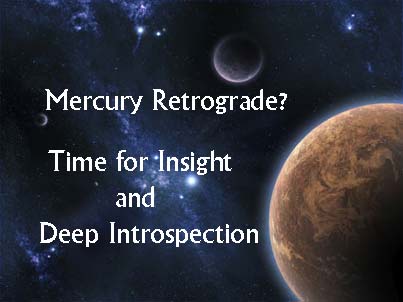 Mercury the planet that represents communication: time to contemplate your feelings and emotions observe your moods and pick up where you left old projects.
Not a great idea to start something new but focus on completing old projects and tasks. Great time to connect with the source and look deep within to re-connect with own Divine.
When planet Mercury is retrograding is a perfect time to learn about ourselves.
Check out the podcast about how Mercury Retrograde affects our lives and how can we work with this energy so we can stay sane. 🙂
Learn about more positive aspects of Mercury Retrograde.
Blessings,
May we suggest: